WE ARE CONSUMMATE ADVOCATES
ALWAYS ON YOUR SIDE
Our team has successfully raised and invested over $35 billion of debt and equity capital for clients around the globe, allow us to be the architects of your success.
---
Ryan Deegan
PARTNER
rdeegan@hudsonavepartners.com
---
Ryan developed his capital markets expertise over a career in advisory and direct investing roles spanning the large-cap, middle and lower-middle market segments. He has advised and executed on over $25 billion of debt and equity investments for clients, with over $5 billion of those transactions supporting middle market private equity-backed LBO, refinancing, and recapitalization activity.
Prior to founding Hudson Avenue Partners, Ryan established the debt advisory platforms for Cowen and Quarton International. He also led the private equity-focused debt advisory vertical for Monroe Credit Advisors and possesses significant advisory execution expertise from his time with Lincoln International's Debt Advisory Group. Ryan acquired his deep direct investing experience from prior roles with RBS Citizens and GE Capital's legacy Leveraged Finance Group, where he began his career.
Ryan received his Master's of Business Administration from the New York University Stern School of Business and his Bachelor of Arts Degree in Finance from Michigan State University.
---
Kelly Stotler
PARTNER
kstotler@hudsonavepartners.com
---
Kelly honed his capital markets and credit proficiency by originating, structuring and executing leverage finance and private credit transactions throughout his 20+ year career. He has structured and executed over $5 billion in private equity-backed and corporate middle market investments across a broad range of capital structures and industries. Kelly also possesses significant experience with opportunistic credit, special situations and restructuring transactions.
Prior to co-founding Hudson Avenue Partners, Kelly led the New York office and private equity-focused, private credit efforts for Capitala Group. Previously, as head of originations for Czech Asset Management Kelly originated, structured, and executed over $1 billion in private equity-backed financing transactions. He also spent time at H.I.G. Whitehorse where he focused on the origination and execution of opportunistic middle market debt investments. Kelly began his career at GE Capital where, upon graduating from GE's Risk Management Leadership Program, he focused on the underwriting, execution, and restructuring of leverage finance and securitization transactions.
Kelly received his Masters of Business Administration from the University of Florida Hough Graduate School of Business and his Bachelors of Science Degree in Business Administration from the University of Florida.
---
ANDY HEBDEN
VICE PRESIDENT
ahebden@hudsonavepartners.com
---
Andy's capital markets experience was developed via the underwriting and syndication of leveraged finance and asset-based lending investments within the middle market. He has executed on over $1 billion of financing transactions in support of leveraged buyouts, recapitalizations, refinancings and strategic growth initiatives for private equity-backed and privately held middle market companies. 
Prior to joining Hudson Avenue Partners, Andy was an Associate with Comerica Bank's Corporate Finance group, where he structured and syndicated leveraged finance facilities for the bank's top-tier clients across a variety of industries. He began his career as an Analyst in Comerica Bank's International Finance group where he evaluated and underwrote financing transactions for middle and lower-middle market businesses.
Andy received his Masters of Business Administration from the Mike Ilitch School of Business at Wayne State University and his Bachelors of Science Degree in Accounting from the University of Detroit Mercy, where he was also Captain of the men's lacrosse team.
Our team of advisors supports Hudson Avenue Partners by providing unique insider perspectives on a wide range of industries and transactions, transferring their knowledge into a tangible value for our clients.
Saber Ammori
---
With over 30 years of experience building various retail-oriented platforms, Saber has derived a unique perspective of the consumer products industry and brings direct operational expertise to Hudson Avenue Partners as an advisor. Saber's entrepreneurial spirit continues to inspire our team and enhances our ability to surpass the expectations of businesses owners large and small. 
Currently, Saber is Chief Executive Officer & Co-Founder of Wireless Vision, which he has grown to over 600 T-Mobile branded locations, as well as Co-Founder and Chairman of Vision Growth Partners (VGP), a family office which focuses on the acquisition of small and mid-cap companies with a specialty in the consumer-facing and professional services sectors. Through the formation of VGP, Saber has invested in and guided the successful growth of numerous entrepreneur-owned platforms. Saber has been named one of DBusiness 500 Most Powerful Business Leaders in Metro Detroit.
---
Mike Sarafa
---
Mike's career spans nearly 30 years of executive operating experience across multiple industries and his diverse skill set has been deployed in various roles from overseeing merger transactions to restructuring operational footprints and balance sheets. Mike's experience stimulating growth and increasing operational efficiency provides clients of Hudson Avenue Partners with immeasurable insights in his role as advisor.
Mike is Co-Founder and Managing Partner of Vision Growth Partners (VGP), where he also serves as the CEO of the VGP portfolio company, Alline Salon Group. At Alline, Mike has guided the platform's growth to nearly 400 locations across seven states, becoming Regis Corporation's largest system-wide franchisee. Prior to co-founding VGP, Mike served as President and CEO of Bank of Michigan for twelve years, as well as the President of the Associated Food Dealers of Michigan.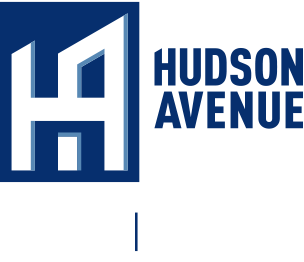 ---
©2020 Hudson Avenue Partners LLC, All Rights Reserved.